Hello, my name is
Annie Portelli
and I am a
Graphic Designer
and
Art Director
from Melbourne . If you would like to get in touch, please email me at
anniejportelli@gmail.com
︎
INSTAGRAM @annieportelli ︎
The Design Files Design Awards
Art Direction
The Design Files Design Awards is an annual design awards ceremony which invites Australian Designers accross 10 differet design categories to showcase their work to a panel of 25 judges. Each year the winners of each category win a cash prize which is presented to them at the awards ceremony, along with these hand blown trophies by Melbourne glass artist Amanda Dziedzic.
These trophies relate back to the branding of the Design Awards which includes a gradient colour scheme which is also represented in this very photoshoot.
Trophy Photoshoot | Photography: Eve Wilson. Production: The Design Files
Sense Of Self Bathouse
Branding & Identity

Sense Of Self is a new bathouse based in Melbourne. I was brought on quite early in the peice to design their logo and assist with some creative input in a general sense. We came up with this logo together which represents a pool-like icon with the wavey water up top, and steps down into the bath like shape.

To the right you will see the latest development, which is the massage and spa treatment gift vouchers, letterpressed by Hungry Workshop - right here in Melbourne.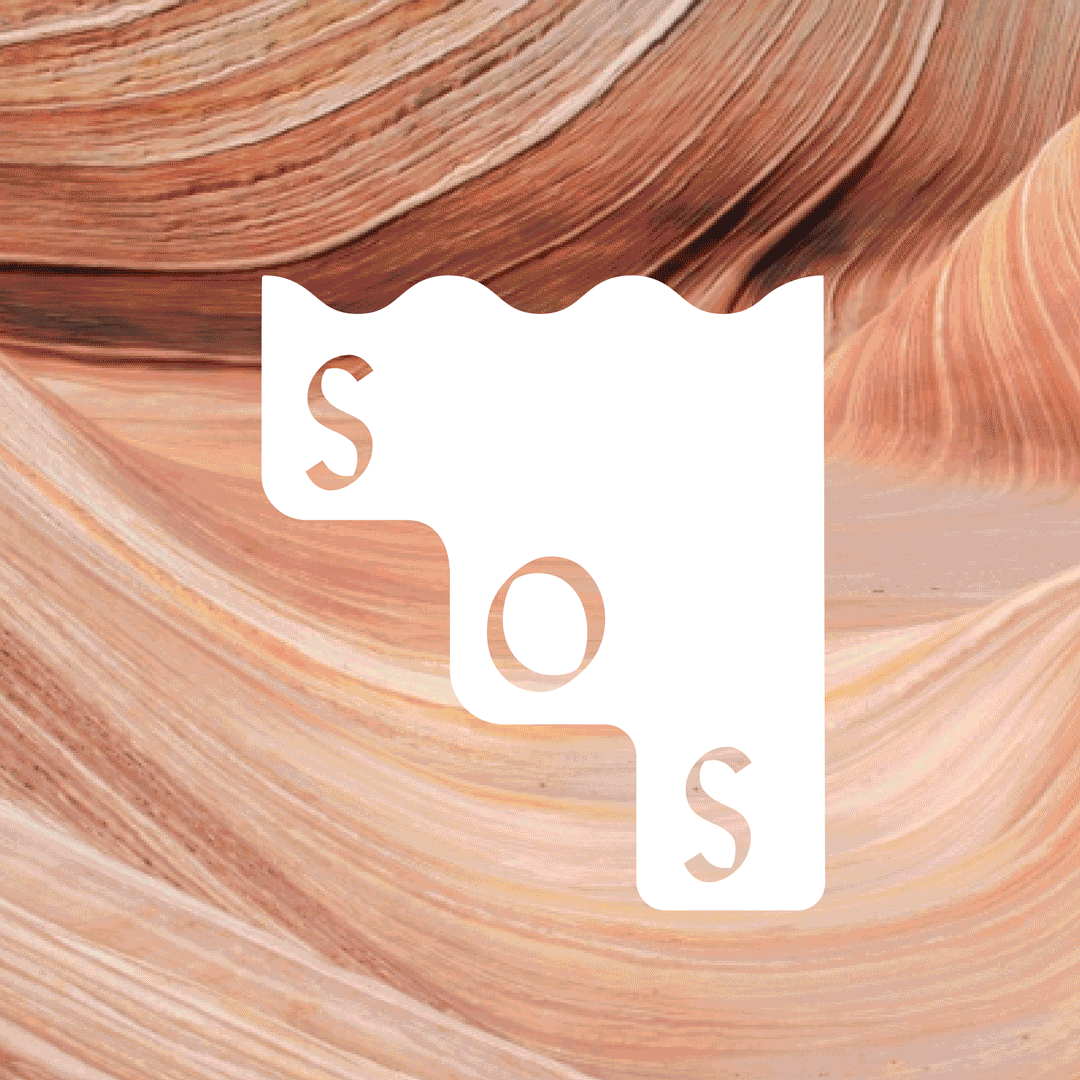 TDF Talks
Branding Identity
TDF Talks is a fortnightly podcast by The Design Files, featuring conversations with noteworthy Australian creatives, from designers, artists and makers, to successful creative entrepreneurs, architects, and
more.The
brief for this logo and identity roll-out was to be friendly, talkative and maluable. It needed to sit alongside a range of faces and professions without feeling out of place.







Softer Studio
Branding Identity

Softer Design Studio is a Melbourne based project started by cabinet maker / furniture designer Dustin Fritsche.
The client visuallised the logo to be friendly, simple, and soft, much like his rounded furniture.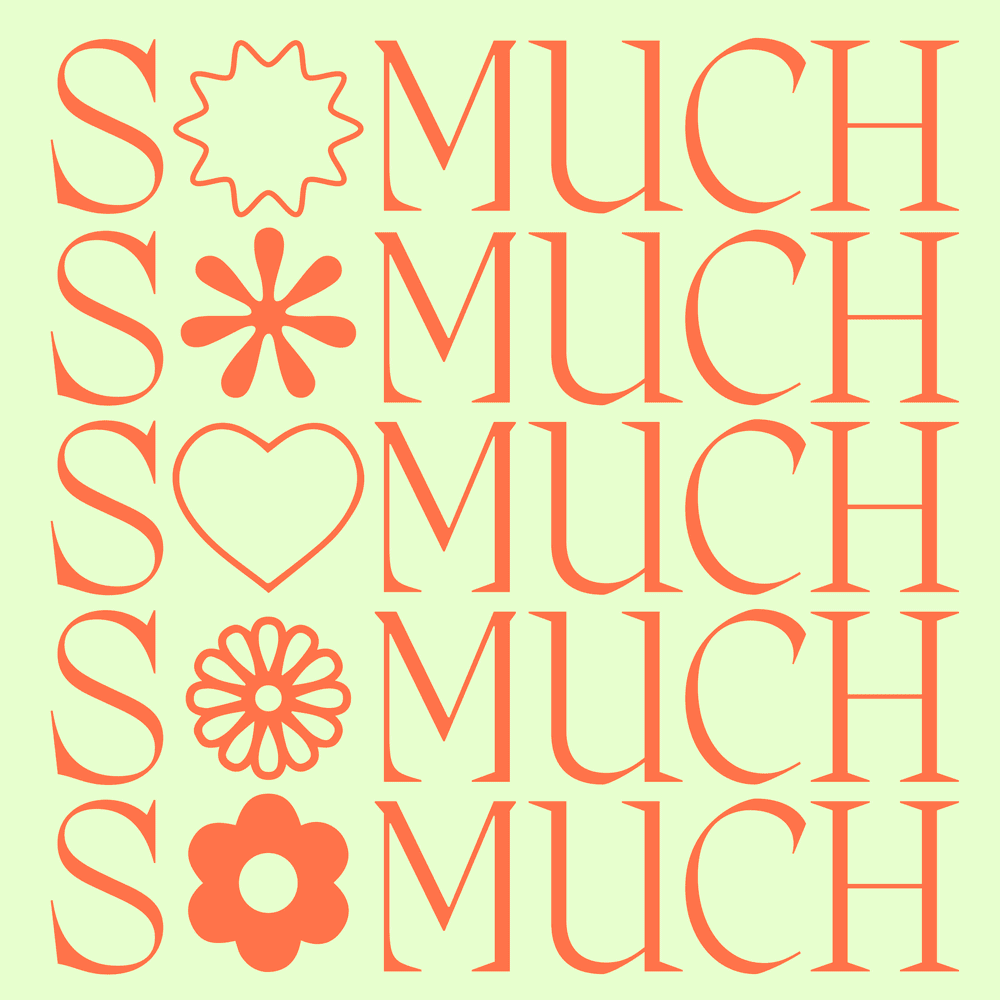 SO MUCH
SO MUCH
Branding & Identity

Initial brief was to create an epic birthday card for an epic human. This soon evolved into the branding of Sally Tabart and The Peppermint Darling's monthly mixes.
Appart Hotel
Publication Design
A book photographed by Photographer Jessica Grilli. Pages and layout designed in collaboration with me.

The
Design Files Christmas Countdown 2020
Art Direction

Each Christmas, The Design Files offers a curated gift guide with 5 or so brands. To insentivise our readers to shop the guide, we launch the online shopping event with a series of styled images like so. Each brand has a set of their own photos which heroes products from their brand exslusivley. We then capture the products as a whole for more general use to get our readers excited about the variety of products on offer.

Photography: Eve Wilson.
Production: The Design Files

Curated Spaces
Logo Design
Curated Spaces is an online marketplace for curated vintage furniture. A simple brief to keep things clean, simple and timeless with a nod to the past.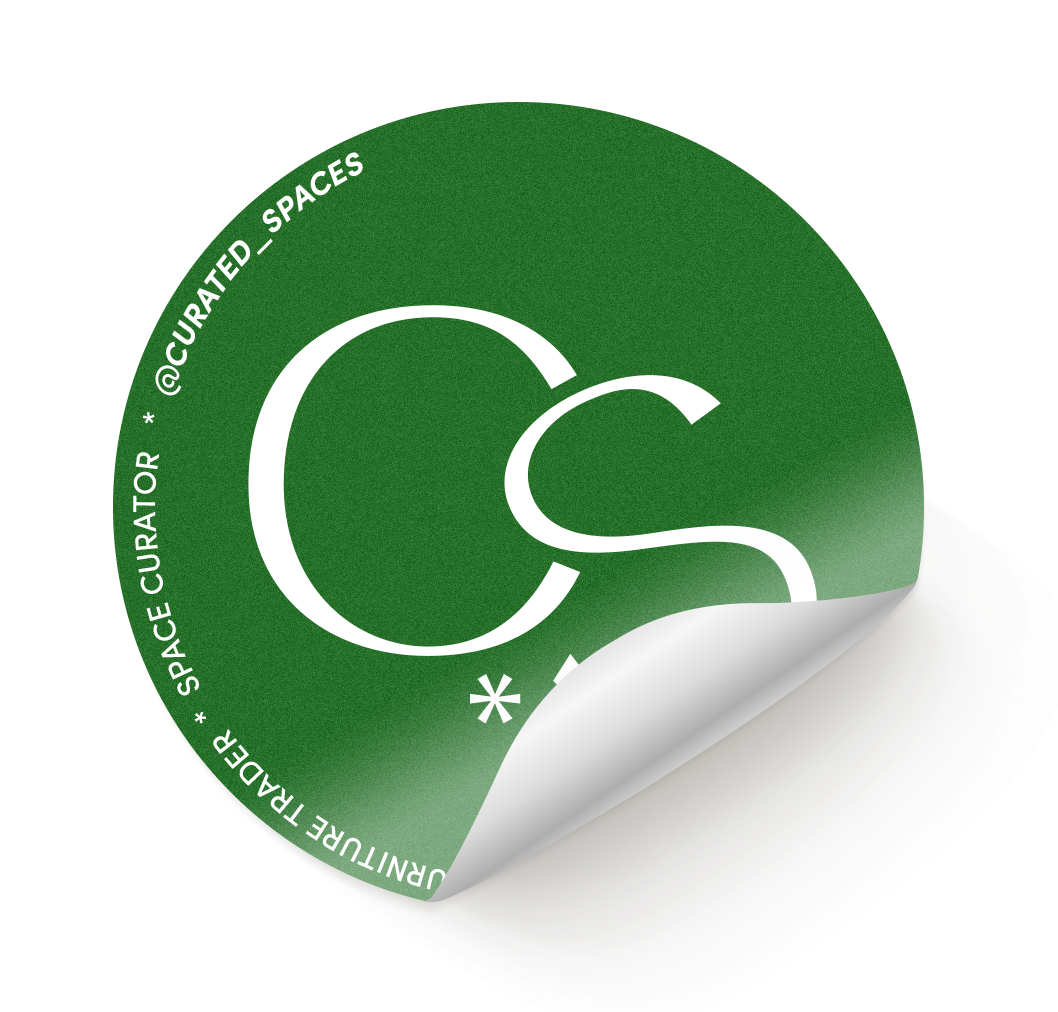 Personal Project
Collage Design

Now and then, between jobs I have a little play with collage design. This artwork was created a couple of years ago and remains to be one of my favourite designs.
Art & Artefact
Logo / Web / Exhibition Design
Art & Artefact is a group exhibition including a range of Australian artists & makers, produced by The Design Files. The brief was to create a logo for the exhibition, as well as an online catalogue and pamphlet to accompany it. You can view the website
HERE
.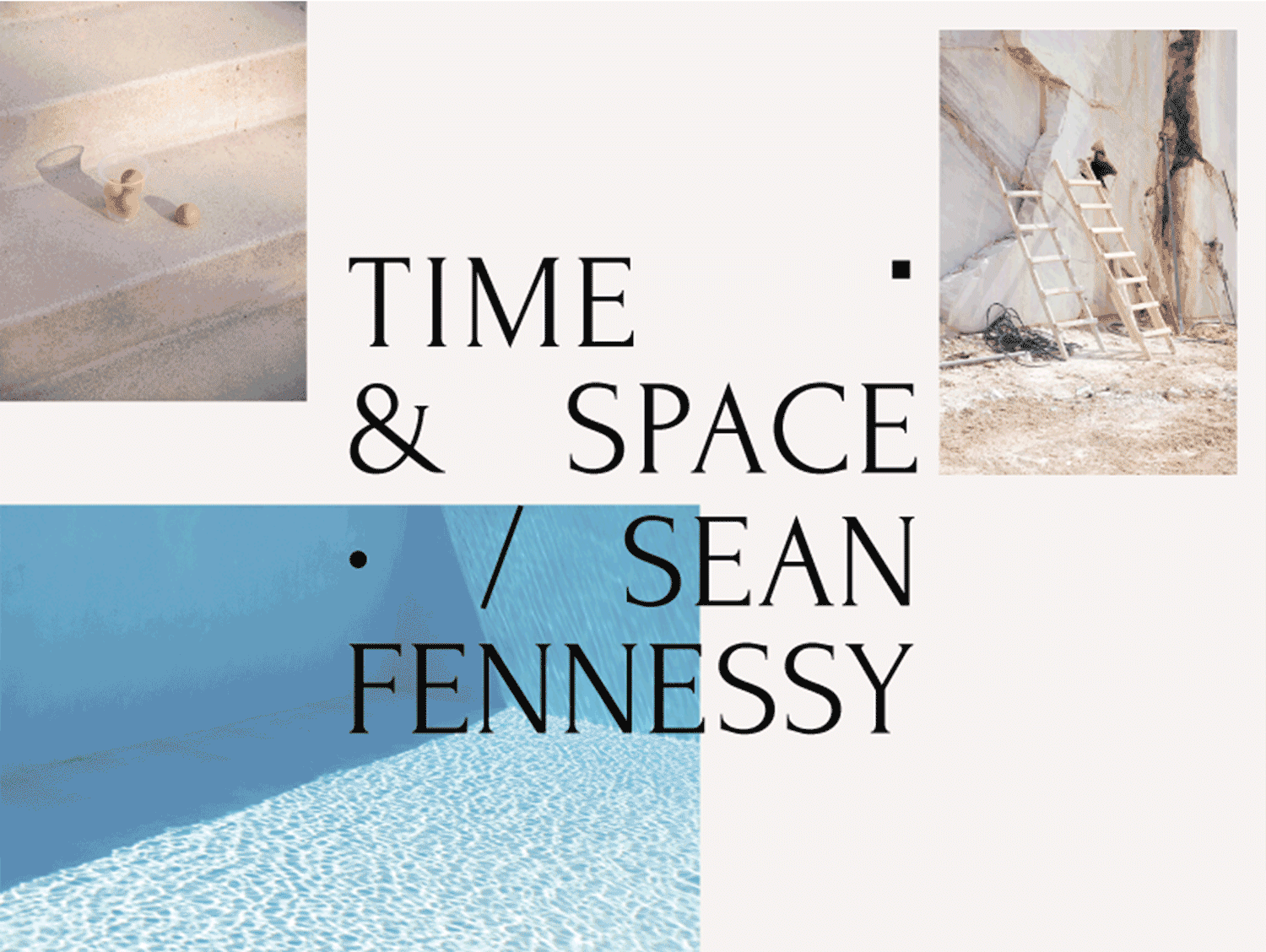 Time & Space
By Sean Fennessy
Branding

Time & Space is a diverse survey of photographer Sean Fennessy's travel archive, re-contextualised as a single body of work.

The branding for this exhibition was kept clean, simple and orderley - to reflect back to Sean's style of photography.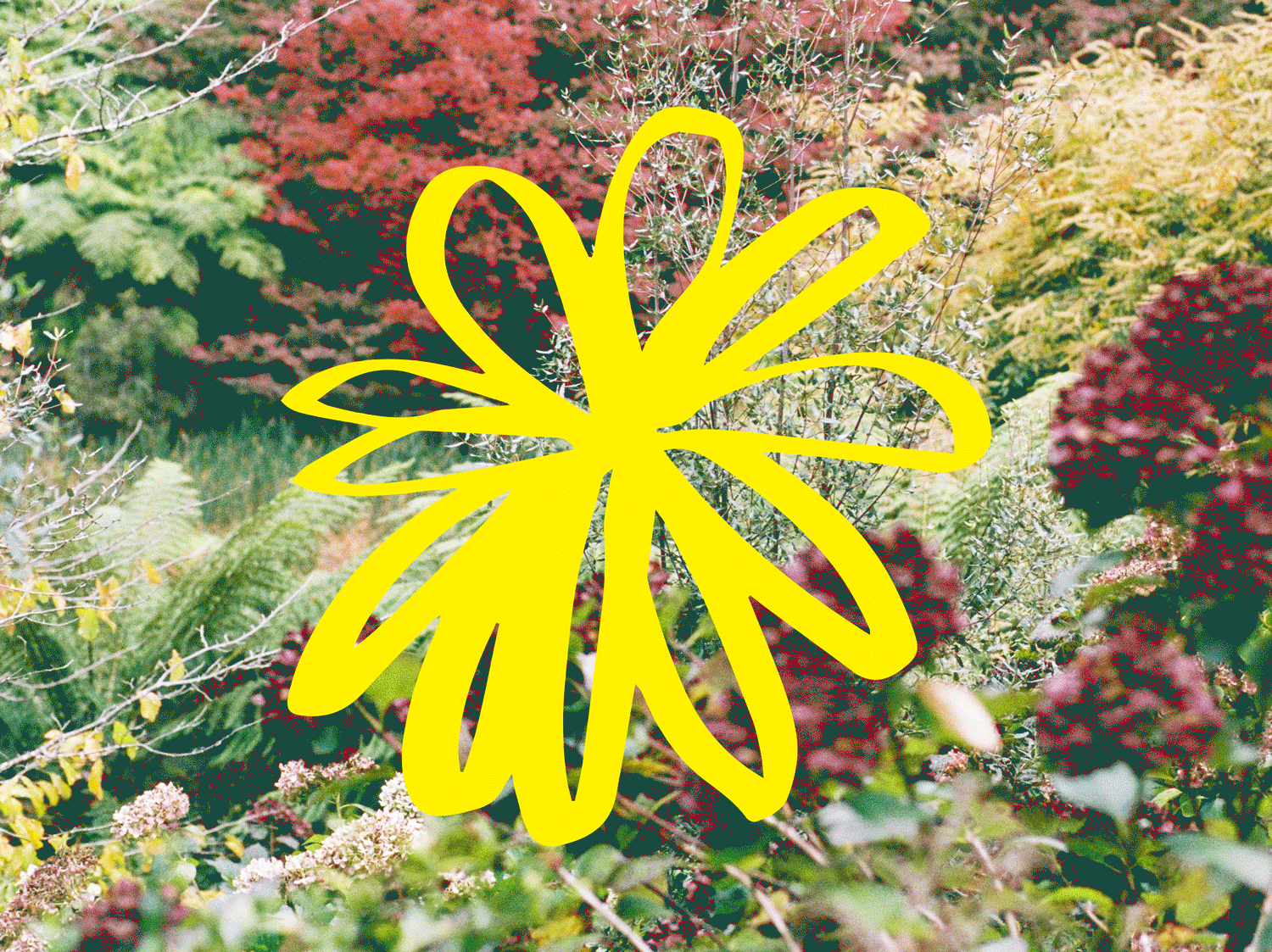 Cecilia Fox
Logo Design

Melboune, tured New Zealand florist made the move accross the ditch at the beginning of 2021 to make a fresh start in a new country. To celebrate this, the clint wanted a new logo which reflected that freshness, which included a beautiful, simple typeface, some loose, playfull illustrations and colour pallette. Here you have it!
One page printed add for magazine to promote The Design Files new podcast.
After The Storm, When The Flowers Bloom.
Branding
This was yet another TDF Collect show hosted by The Design files in 2018. This was the first ever solo show for Melbourne artist Lauren Cassar. Lauren is an art therapist and textile designer, known for her much-loved local label, Mirador! The branding for this show grabbed from the natural shapes and colours found in Lauren's artwork. For the title of the show, I had Lauren write out the words in her own handwriting, as it only felt fitting that we see every part of herself expressed in her first show.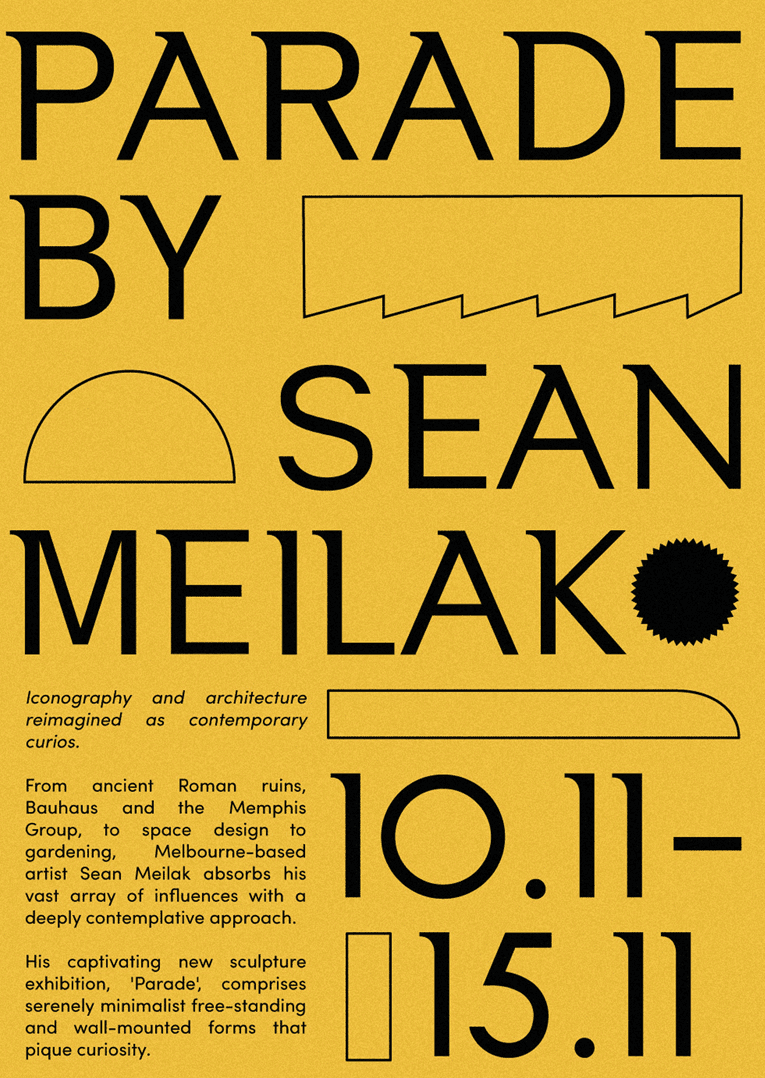 Parade
Branding
Melbourne-based artist Sean Meilak celebrates his love of the built environment and his inner-city garden, through a series of stacked sculptures for TDF Collect. This branding reflects the shapes of Seans sculptures in 2D form. The colours are also representitive of those he has used throughout the works.

A photo taken in 2017.